Dining
Discover exquisite flavors from all over the world at premium restaurants for an unforgettable culinary experience.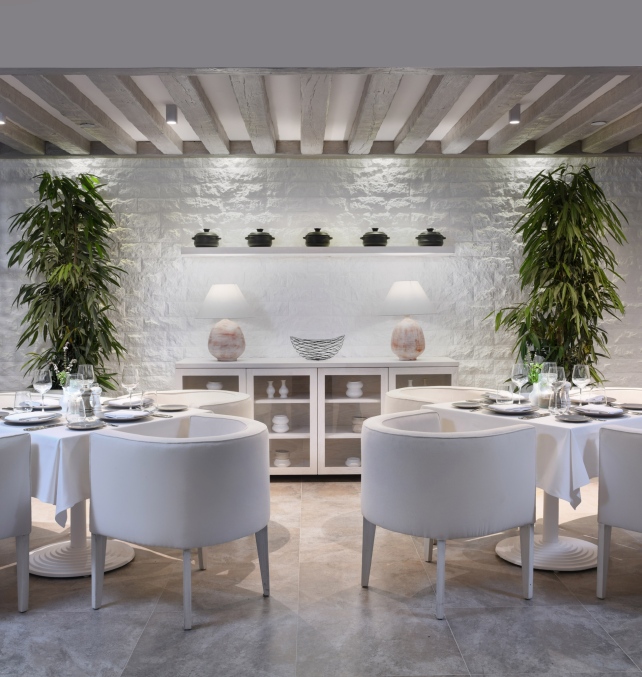 Arabesque
Indulge in the authentic Lebanese cuisine and oriental liveliness in the Arabesque restaurant at the Steigenberger Resort Ras Soma. You have the choice between original Lebanese dishes from the Levant, a large selection of mezze as well as delicacies from the grill – always carefully selected and perfectly served.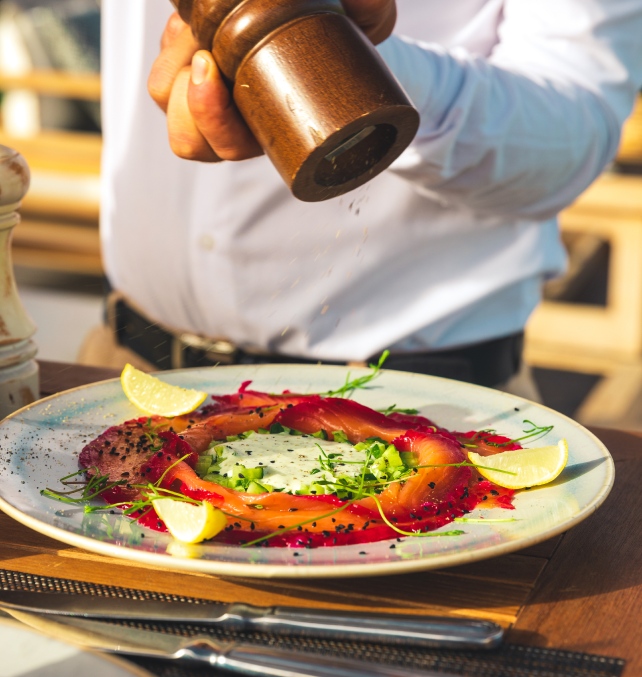 Aqua
A dash of refreshing over-the-counter light snacks, beverages and refreshments that will keep you swaying to the pop hits of waves and laughter as you sip your colorful drink on the pool.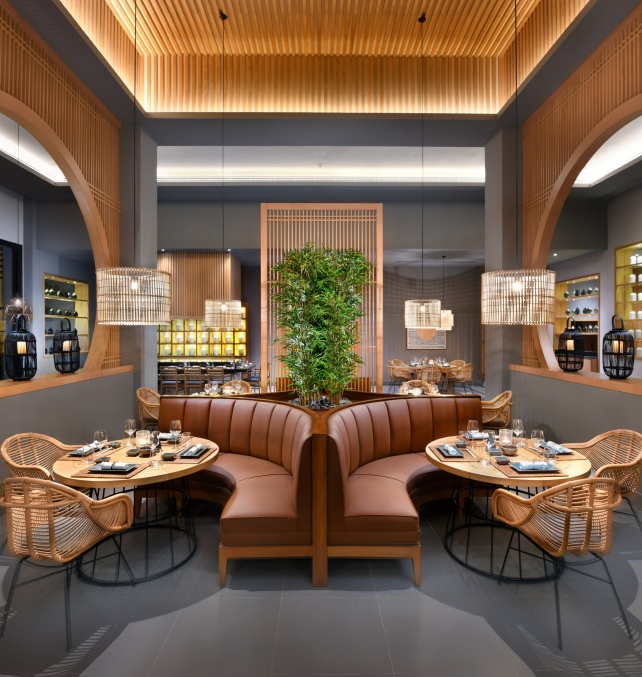 Benisuma
Masterfully showcasing the art of Asian cuisine with a delicately balanced selection of Asian specialties ranging from Japanese Teppanyaki to Sushi and Sashimi as well as authentically prepared Thai and Indonesian dishes that capture the true essence of their inspiring flavours.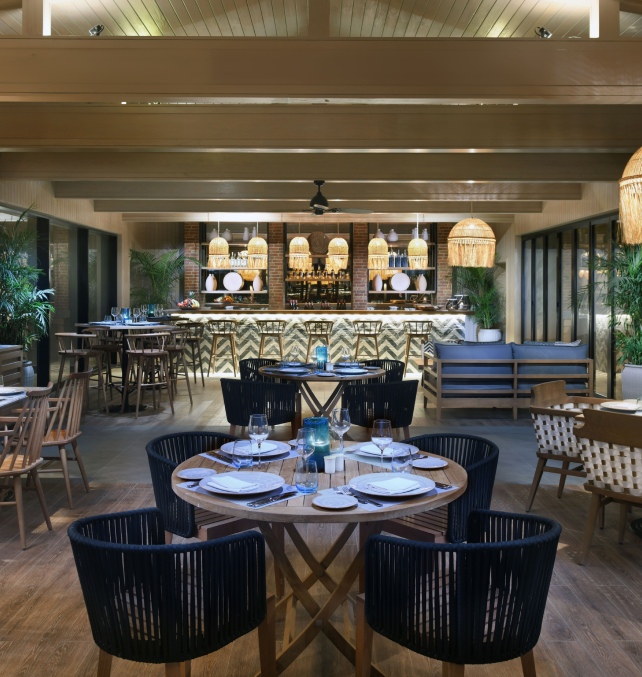 Maya
The Maya Beach Restaurant welcomes you in a relaxed atmosphere. Located directly by the beach, the bistro serves a variety of delicacies for lunch and dinner time. With its succulent dishes of grilled seafood, freshly prepared salads, light lunches and seafood à la carte on selected evenings, the restaurant stands for a pure holiday joy.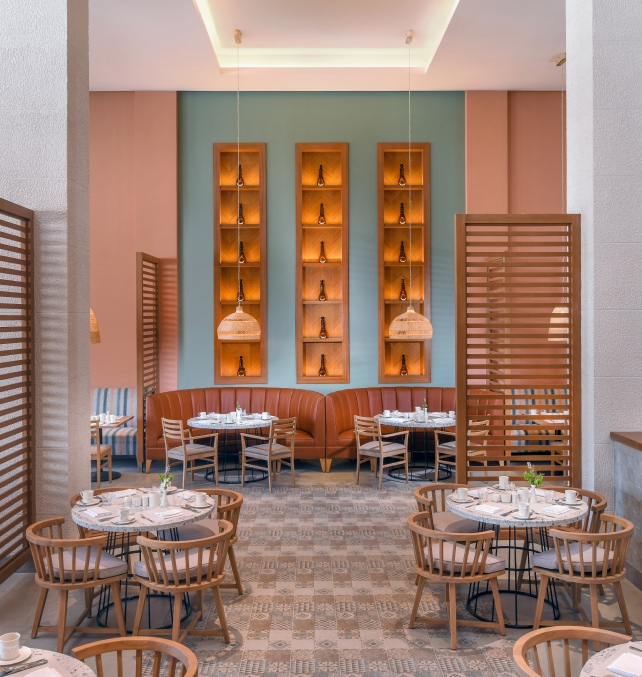 Kahramana
The culinary heart of the hotel, serving a sumptuous breakfast buffet. Kahramana takes pride in utilising fresh, ecologically obtained ingredients to serve International Mediterranean cuisines.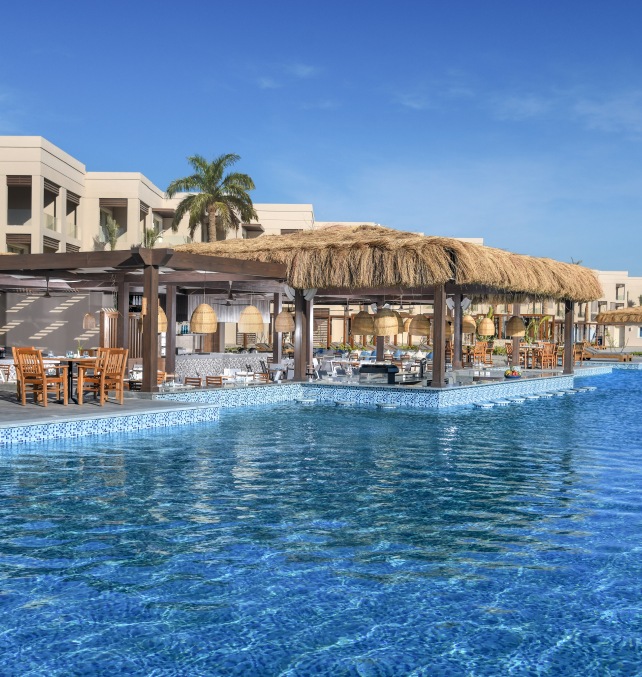 Cabana
Fresh, stylish and full of energy, the Cabana à la carte restaurant is located by the pool. There we serve delicious dishes in the style of Italy's coastal towns for lunch and dinner. Treat yourself with cocktails, mocktails or small bites and tapas all while embracing the sun.