Places To Go At Ras Soma
Discover the outstanding amenities of your stay, spoil yourself and enjoy having the time of your life.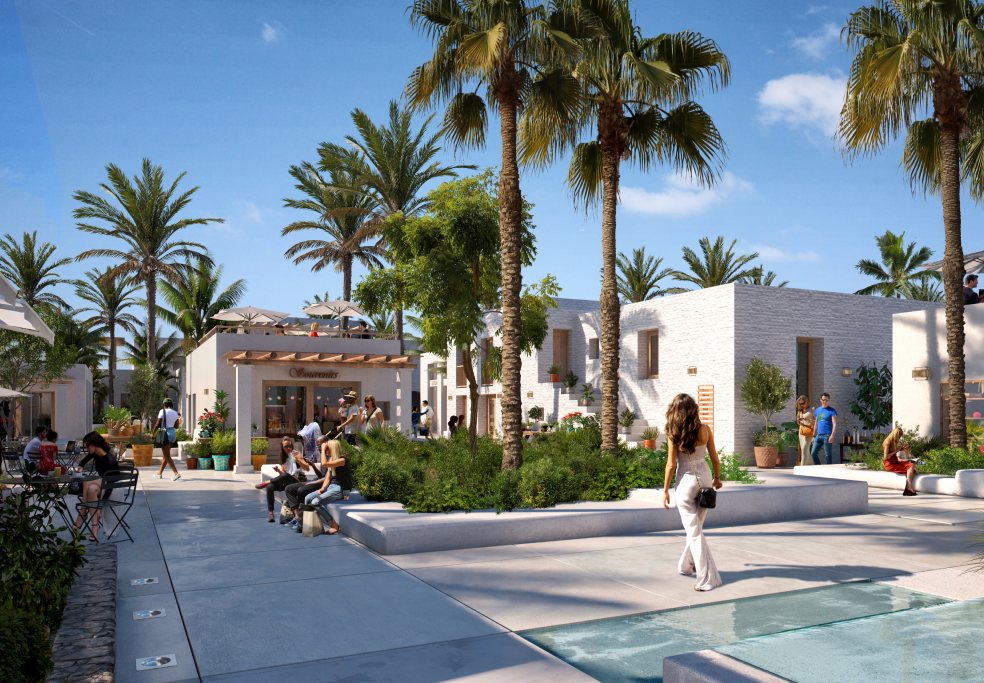 The Town
Sometimes all you need amidst the serenity of everyday life between the sea and the mountains, is a little cosmopolitan escape.
The Town offers that cosmopolitan buzz thanks to its retail area, world-class dining options, bars, boutiques and more.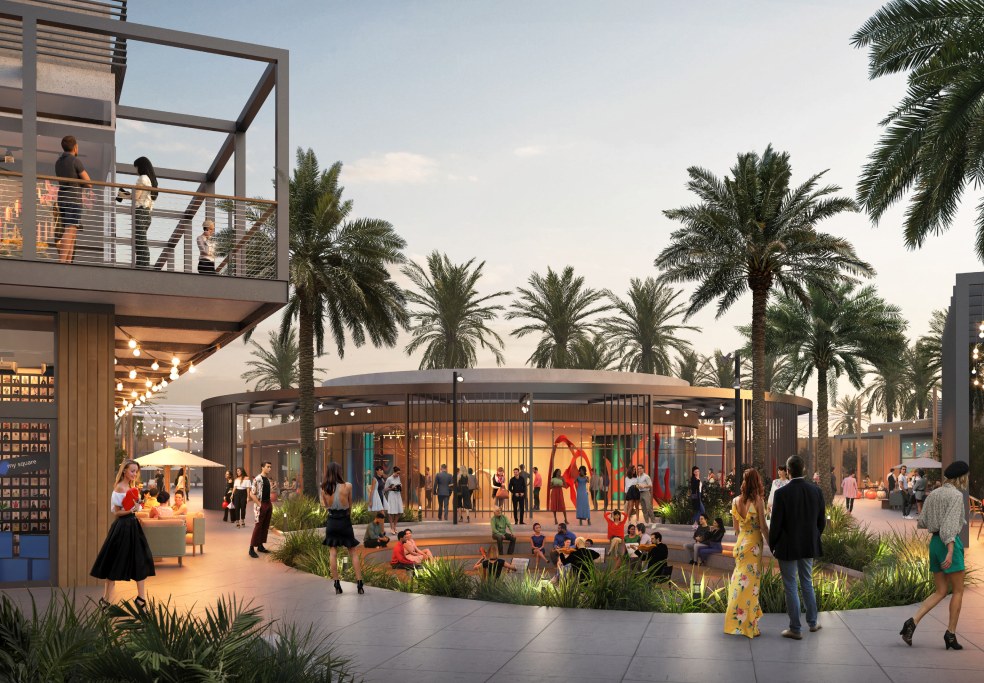 The Village
The Ras Soma resort village, sits at the heart of the park route and adjacent to the main resort hotels.
It will be the centre for retail, dining, and entertainment, both during the day and at night-time.
As the spine park meanders down towards the beach the experience becomes calmer with an immersion into a dune-inspired beach landscape, that buffers the beach residential, on to the pristine sandy beaches of the bay.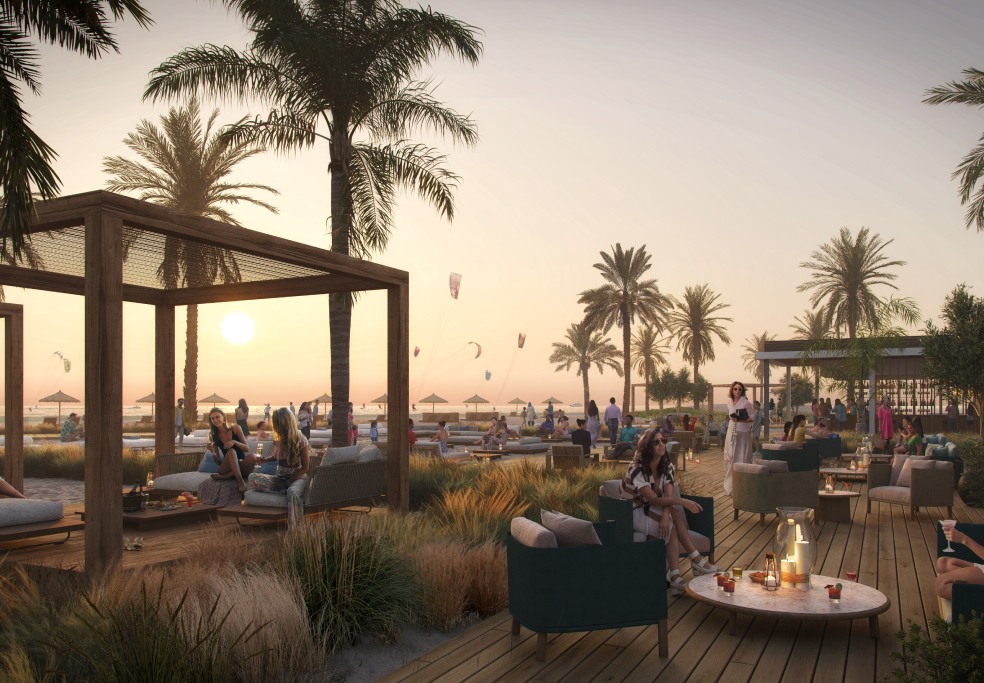 Beach Club
A social hub by the coastline; the Ras Soma Beach Club is a place where you can sit back and relax with your friends.
Enjoy the peaceful scenery filled with nature's soothing landscape and the Red Sea shoreline engulfed by its mountains.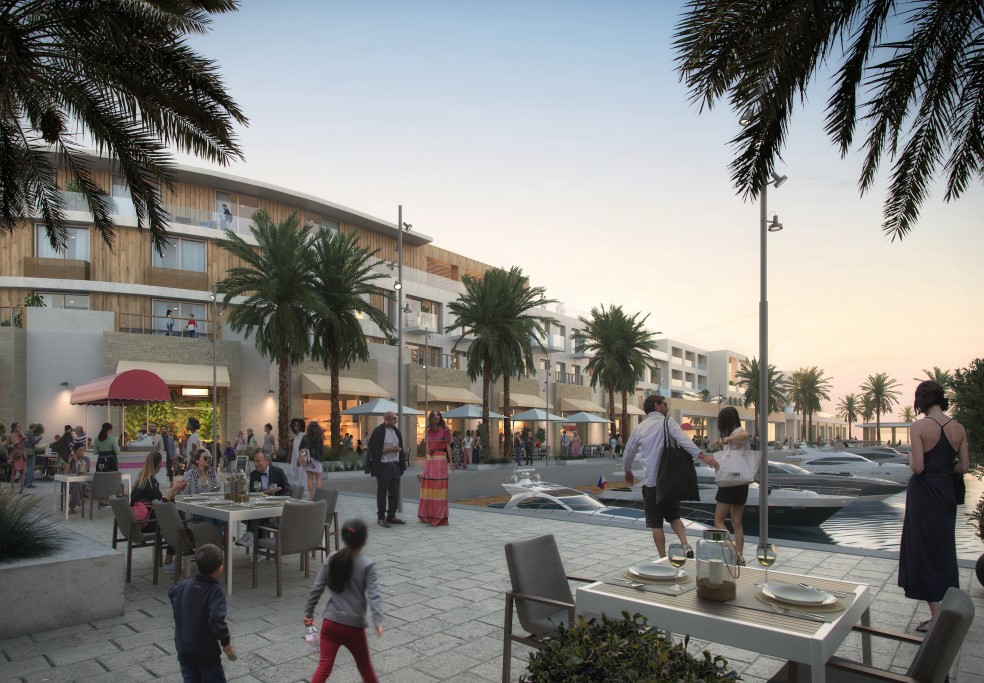 Ras Soma Marina
For those seeking sea-bound leisure the marina will be the hub for boat cruising, deep sea fishing, diving and coastal tours.
The marina will be further activated by a waterfront dining and retail experience along its quayside, with private and serviced apartments overlooking the marina basin.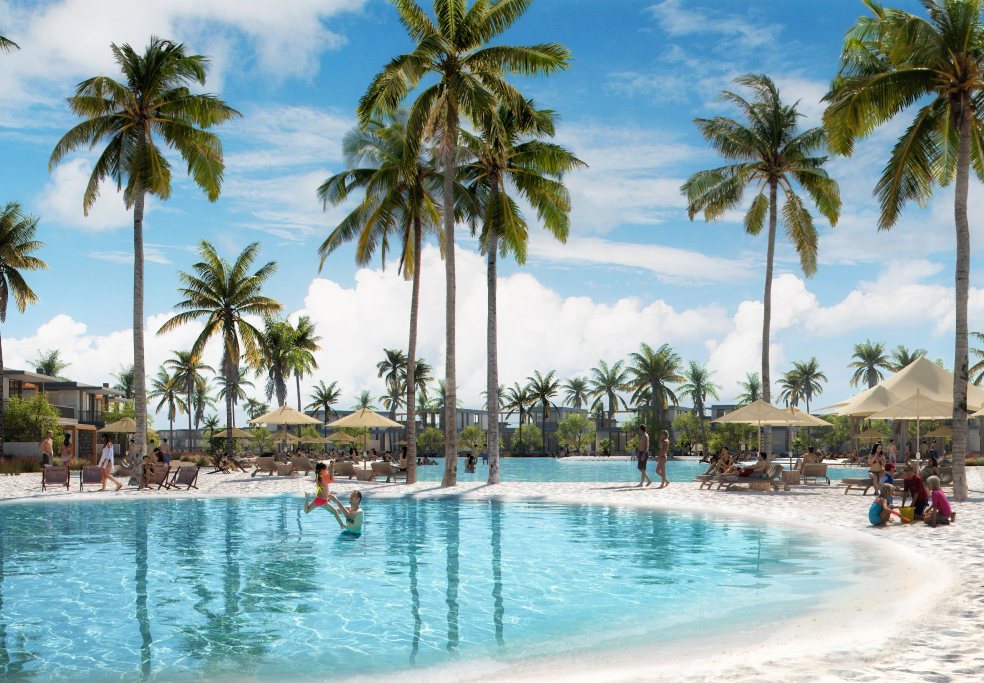 Oasis Lagoon Park
Surrounded by Ras Soma's aesthetic residential area, the Oasis Lagoon Park is one of the many family-friendly environments catered to your convenience and love for nature's elements.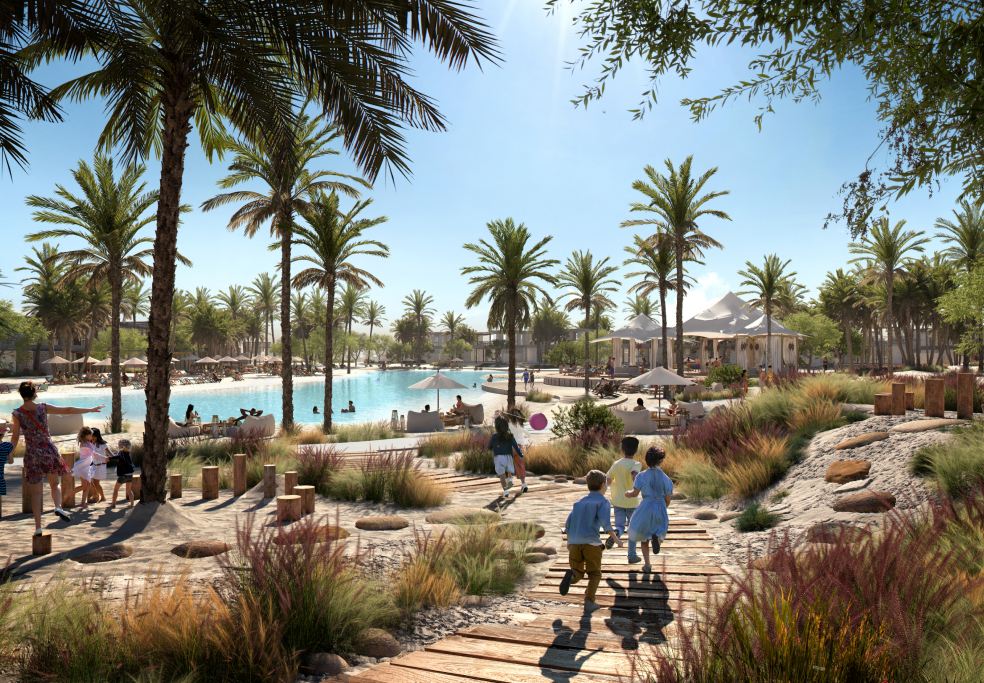 Wadi Park
The project has been designed to encourage direct connectivity to the coast for all residential neighbourhoods, made possible by the active green spine park that runs through the centre of the development.
Not only does this provide prime views of a landscaped park space for the residences, along its length a variety of leisure and family amenities have also been planned for resort guests and visitors from around the world to enjoy.
These have been set amid a desert and wadi-inspired landscape, providing a more natural resort setting in keeping with the spirit of place.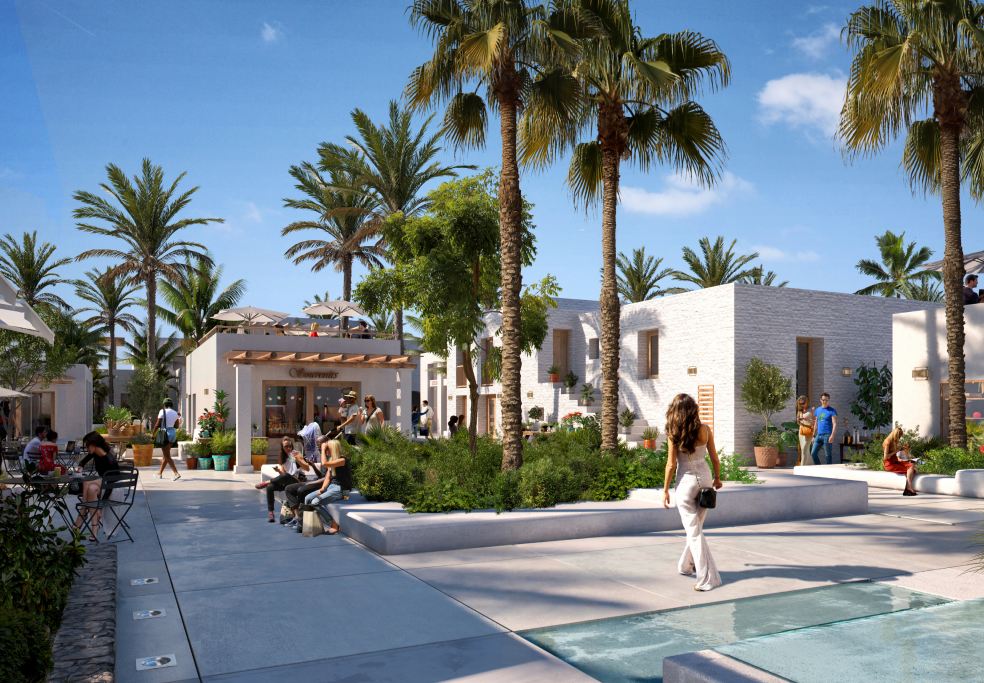 Lagoon Beach Club
Situated along the masterfully designed Oasis Lagoon's, enjoy the Lagoon Beach Club facilities with your family and friends only a short walking distance away from the beach.